Okay, call me a starry-eyed optimist. (No,seriously. Call me one. Nobody has ever called me that. It might be nice just once).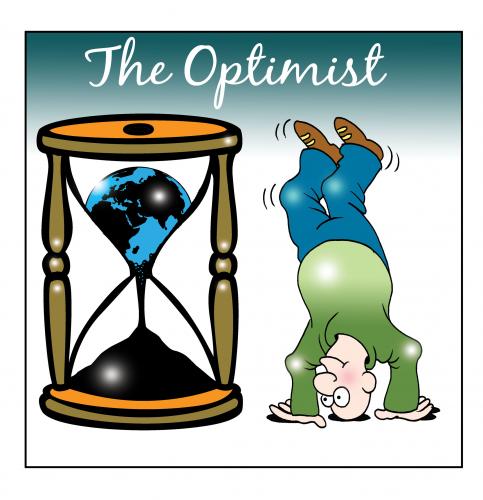 I know that with the Senate's closer-than-expected
vote to approve a version of the casino bill
yesterday, everyone and his slots-loving mother assumes the gaming fight in Massachusetts is over. Sure now the House and Senate bills have to go to a "conference committee" to iron out their relatively-minor difference (meaning the bills will go to a closed-door session of the Democratic members of the conference committee, where they will horse trade). But everyone expects that process to be over and done with in time for the Governor to sign a compromise bill by Turkey Day.
I cannot help but note, however, that at this stage in the process the last time around everyone assumed it was a done deal too. And then it all fell apart in an unholy tangled mess of political ego and Schwartz-measuring.
This time of course the fix has been in since day one. The process started, after all, with an announcement by Beacon Hill's "big three" - Patrick, DeLeo, and Murray (Therese, not Tim) - that they had reached agreement on a bill that theretofore virtually no part of the public knew they had been working on.
So I may be grasping at vapors here, but I find just a tiny bit of cause for hope in a strange comment that Senator Stanley Rosenberg (D-Gaming) made last night to the
State House News
, just after passage of the Senate version:
Senate leaders told the News Service that they expected Patrick to uphold his end of a deal that he struck with Speaker Robert DeLeo and Senate President Therese Murray to support a bill that includes three casinos and one slot facility.

"He's made a public commitment. He's a man of honor," said Senate President Pro Tempore Stanley Rosenberg (D-Amherst). "He committed to three plus one."
Does that sound like the kind of thing that a guy would say if he didn't have at least some reason for uncertainty as to whether the Governor will in fact stick to his "public commitment"? Is there not some slight challenge - even an implied threat - in that bit about Patrick being a "man of honor"? Could it be that Senator Rosenberg has heard that there might be some part of one bill or the other that the Governor will resist? The Senate's substantively and procedurally
appalling injection of self-interest
into their version a couple of weeks ago, perhaps? When they nixed a reasonable cooling off period between "public service" and a casino job for ex--legislators? Something else?
Hope springs eternal, even in Autumn, for we starry-eyed optimists.
Here's some vid of Senator Rosenberg's comments.
Note how confident he is that once the bill is signed we'll be able to get these casinos up and running in record time. "
Best practices
" and all. Because when you're setting up a whole new regulatory framework for an infamously corrupt and corrupting industry, and doing it in an infamously corrupt state, clearly the best possible course is to rush the hell out of the whole process. What could go wrong?
Ach, I'm typing the stars right out of my eyes.